PDS hosting services in the AWS GovCloud   
PDS provides hosting services in the AWS GovCloud (US) which allows our clients and team partners the flexibility to architect secure cloud solutions that comply with the FedRAMP High baseline; the DOJ's Criminal Justice Information Systems (CJIS) Security Policy; U.S. International Traffic in Arms Regulations (ITAR); Export Administration Regulations (EAR); Department of Defense (DoD) Cloud Computing Security Requirements Guide (SRG) for Impact Levels 2, 4 and 5; FIPS 140-2; IRS-1075; and other compliance regimes. PDS Managed Hosting Services and the AWS GovCloud (US-East) and (US-West) Regions are operated by employees who are U.S. citizens on U.S. soil providing industry leading uptime and response time across all platforms and software applications.
Meet compliance mandates
ITAR, FedRAMP, Defense Federal Acquisition Regulation Supplement (DFARS), DoD (SRG) and several other security and compliance requirements.
Safeguard sensitive data
Protect sensitive unclassified data files with server-side encryption.
Strengthen identity management
Limit access to sensitive data by individual, time, and location along with other powerful access control tools.
Improve cloud visibility
Audit access and use of sensitive data, logging services managed and operated by U.S. citizens.
Protect accounts and workloads
Secures AWS accounts and workloads with continuous security monitoring using Amazon GuardDuty.
Get your secure hosting platform started with us today!
Supporting mission-critical workloads
Enterprise applications
For enterprise applications reliability is critical. Organizations have traditionally provisioned applications for peak demand and disaster recovery (DR) scenarios. With PDS's AWS GovCloud you improve DR reliability with regular full cloud backups.
High performance computing
Many agencies are amassing large data sets that hold critical information. With the PDS AWS GovCloud we can spin up massive on-demand server resources in hours versus days.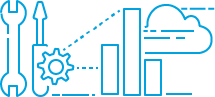 Big data
With our AWS GovCloud we provide fast access to flexible and low-cost IT resources so clients can rapidly scale virtually and exactly the right type and size of resources needed to power big data analytics applications.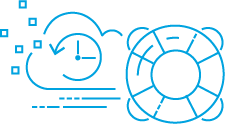 Storage & disaster recovery
The PDS AWS GovCloud can add scalable capacity any time, back up, store, and recover IT systems quickly by supporting popular DR approaches from simple backups to standby failover solutions.
Additional Benefits of hosting PDS in AWS GovCloud
A team of experts providing clients with trusted, innovative, and intelligent solutions.
Virtual Servers that deploy faster and more securely
Work with updates to applications on client timelines
Readily available SOC 1 and SOC 2 certificates
Service Level Agreements with industry leading application availability and response times
Continuous monitoring via our help desk and customer support ticketing system
Contact Us Today!
Costpoint support, Cloud hosting, or GovCon Compliance? PDS Delivers!