Access Our 1st Webinar!
Wednesday, March 10, 2021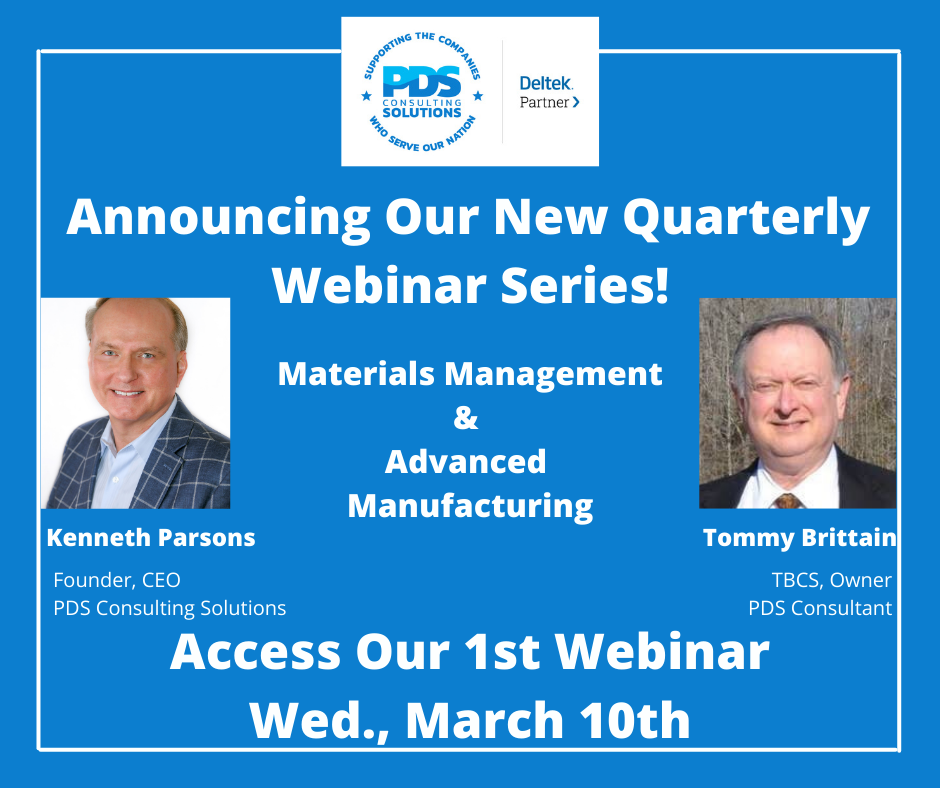 Description:  Costpoint Procurement, Materials Management and Advanced Manufacturing. 
In this webinar you will hear GovCon industry experts Tommy Brittain, TBCS Owner & PDS Lead SME in Costpoint Materials and Advanced Manufacturing & PDS-CEO, Kenneth Parsons discuss the Costpoint procurement processes –
The generation of a Purchase Order from a Requisition
.
HOT TOPICS COVERED THIS WEBINAR:
Procurement Cycle – Focus on Requisition to Purchase Order
The Requisition – Content Reviewed by The Buyer
The Purchase Order – Initiated & Managed by The Buyer
Variations on the Process – Buyer Discretion
Observe Various Reports
Procurement Features – Future Session
Have questions?  We want to hear from you.  Email us at:  info@pdsconsults.com OR Call us at:  865.766.2092